ForceTest Software
The ForceTest application software is an easy-to-use Windows based data analysis package for use with the digital force gauges and torque gauges. This software is designed for users who require basic, simple-to-use materials testing features.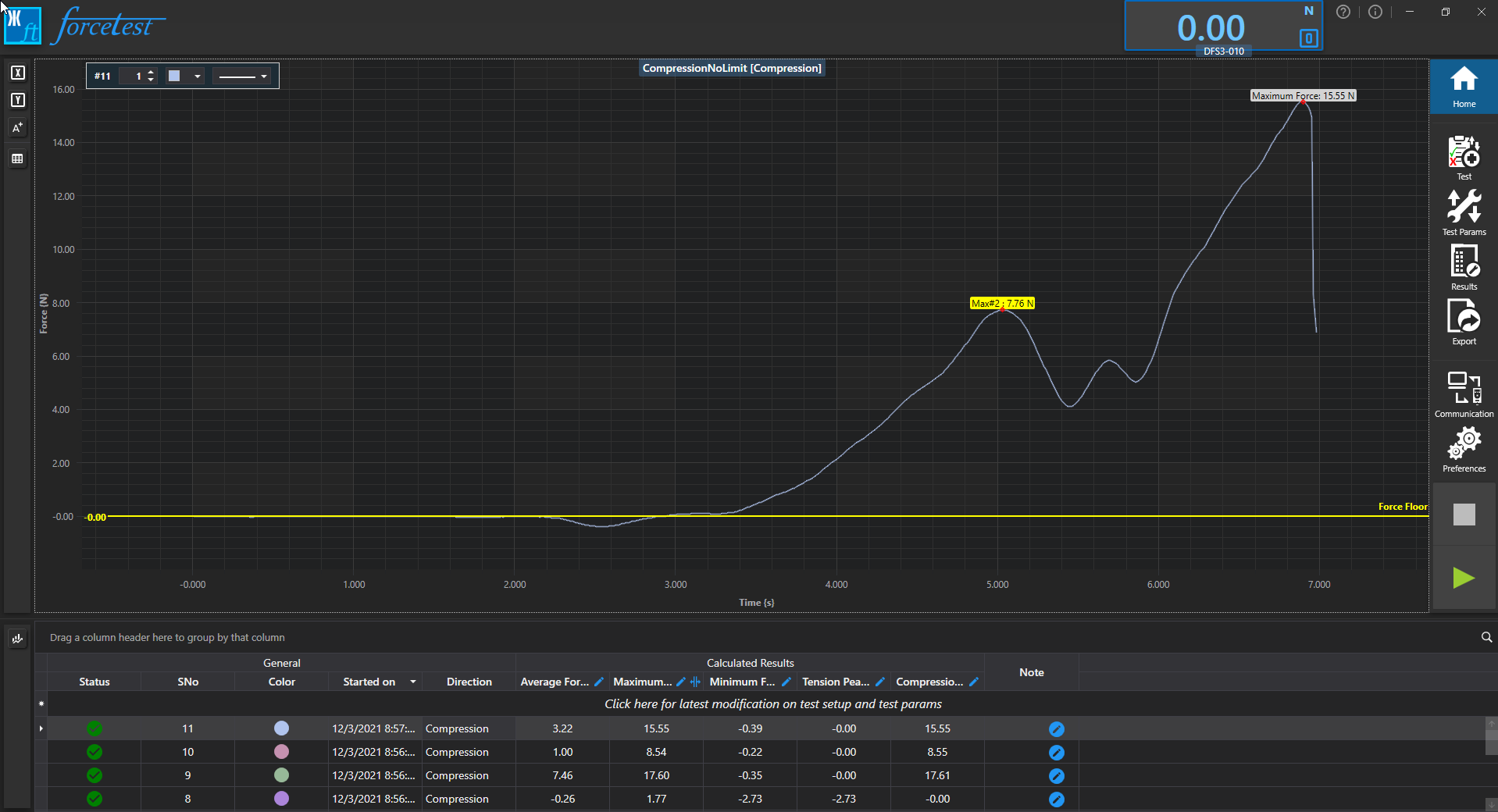 ForceTest is testing, data acquisition and analysis software for
Pull to Break Testing
Pull to Limit Testing
Compress to Rupture Testing
Compress to Limit Testing
Friction Testing
Peel Testing
Torque Testing
Different aspects of using the ForceTest application are covered in the following documentation sections.